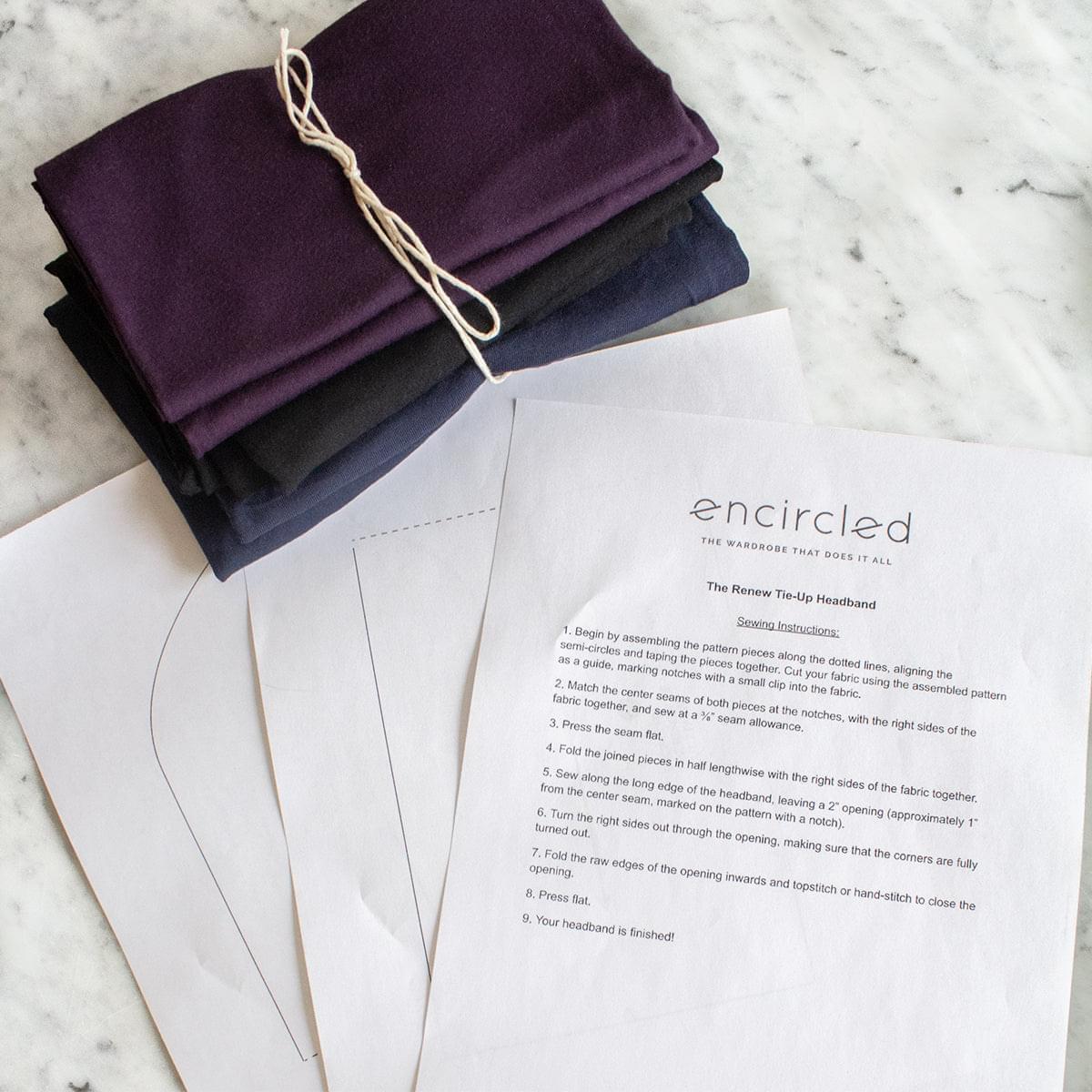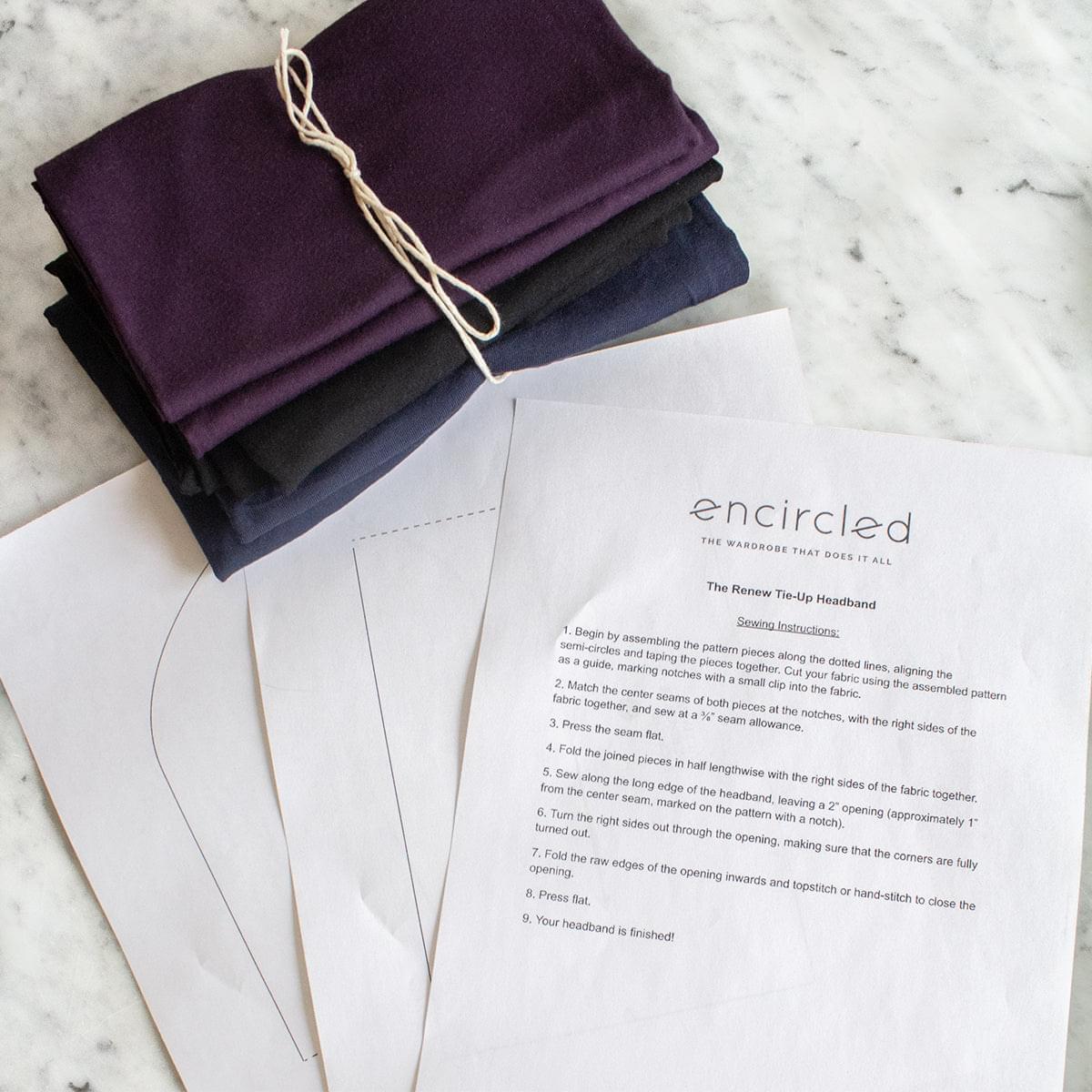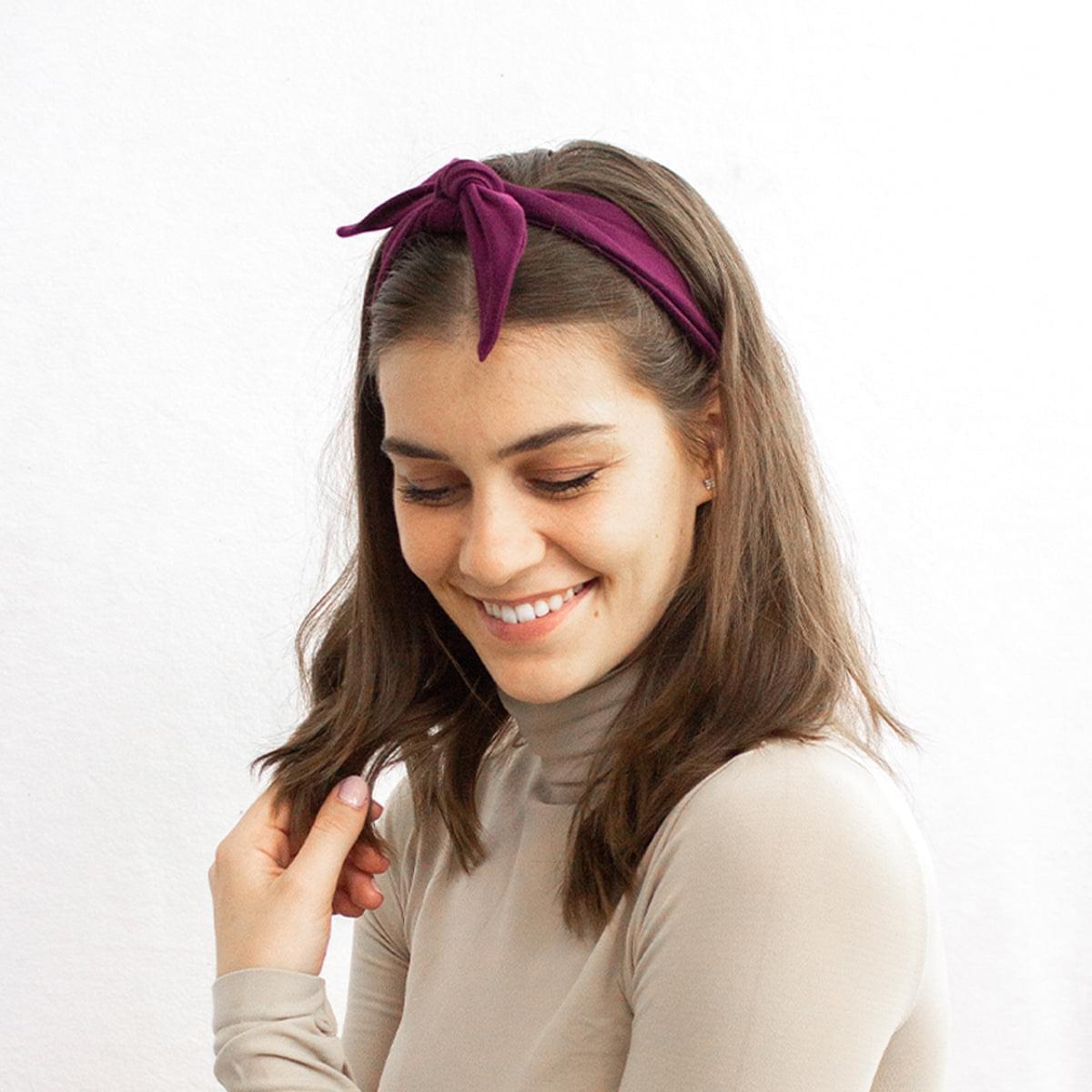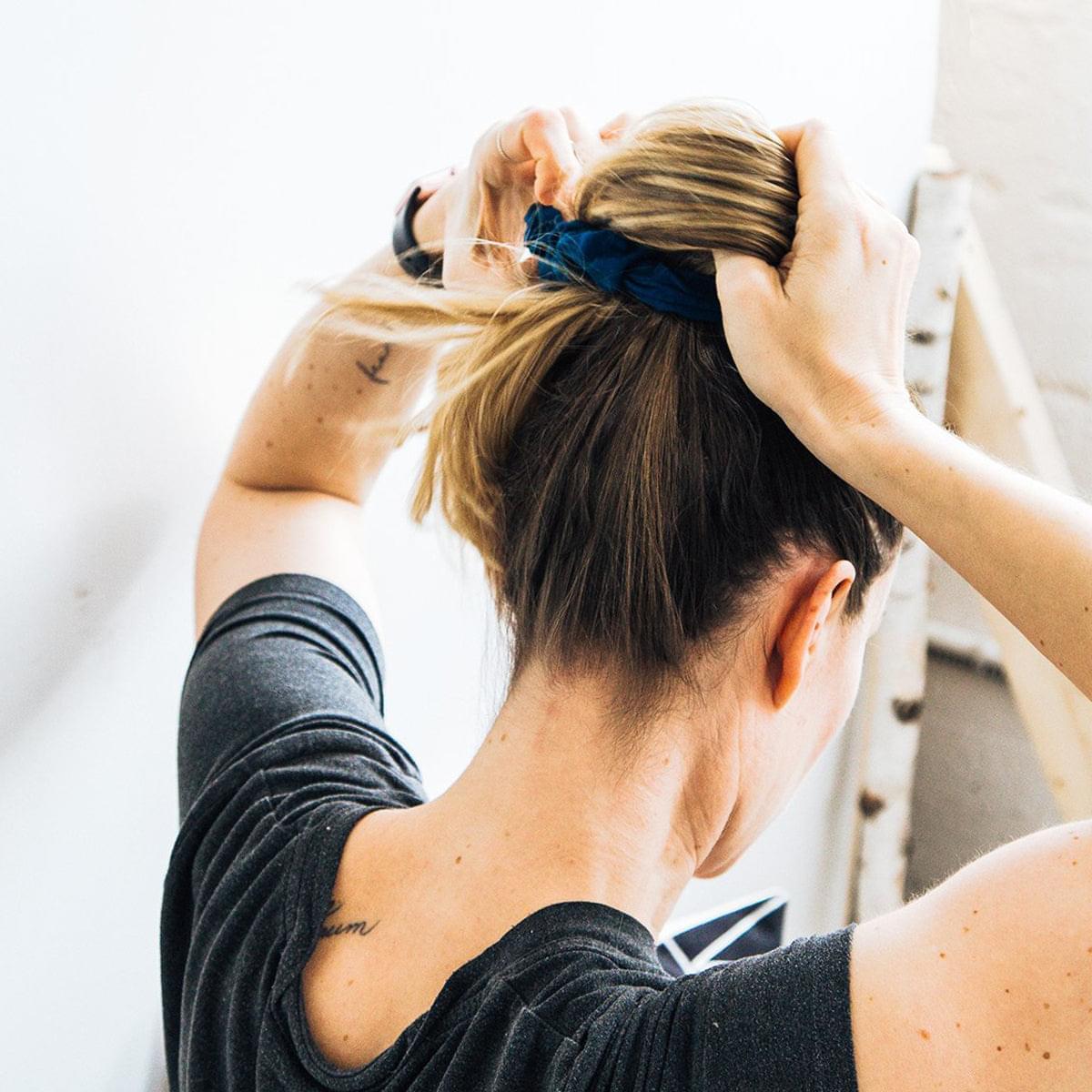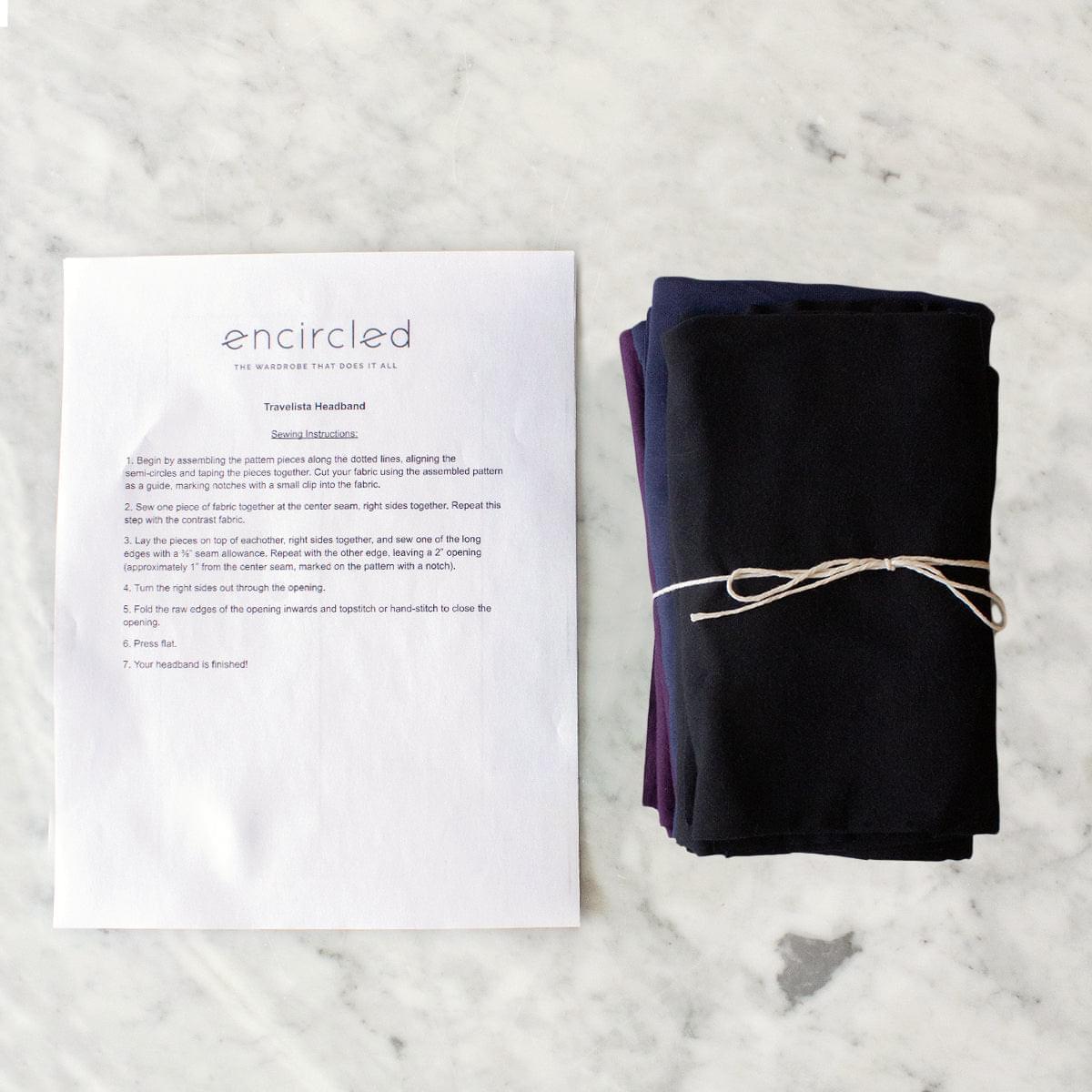 Description

A fun project that also diverts textile waste from the landfill? Yes please! The D-I-Y Renew Kit comes with everything you need to make three of the chosen design. Choose from the Renew Scrunchie, Renew Tie-Up Headband or Travelista Headband. Includes upcycled Modal fabric cuttings, a printed paper pattern and printed instructions.

 

Kit options:
The Renew Scrunchie
The Renew Tie-Up Headband
The Travelista Headband

What is the difficulty level for these patterns?
All three of these patterns would be suitable for someone with basic to novice sewing experience. See the video below for instructions on how to sew.

Do I need a sewing machine?
Yes, these patterns are designed to be used with a domestic sewing machine and/or serger.

How do I use these patterns?
The kit includes a printed out pattern, and the included sewing instructions will guide you through how to make the design.
See photo gallery for instructional videos on how to sew each design.
Details

Assorted upcycled fabric cuttings - enough for three pieces of the chosen style. Colours will vary.

A Printed pattern.

Printed step-by-step sewing instructions.

Neatly packaged using eco-friendly materials - perfect for gifting.
CARE
Fabric

The fabric cuttings are made from a blend of Lenzing Modal® Spandex. This blend is super soft. Modal is a naturally derived, plant-based fabric cultivated from beech-tree pulp which is sustainably sourced in Austria, and neighbouring countries. Modal is made through an environmentally-conscious process where 95% of water and materials used to make the fabric are recycled. The fabric is also OEKO-TEX® Standard 100 certified which means it is free of harmful chemicals.
---
Free shipping on orders $200+
100% Secure checkout: Bank-grade security
Shipping & Returns

Free Shipping on Orders $200+

Encircled ensures your orders reach you on time with various shipping options. We offer free shipping over $200 to Canada and the USA.

For faster delivery or detailed tracking, select an upgraded option at checkout. We typically dispatch within 48 hours, but delays can occur during busy periods. Expedited orders ship the same day. Thanks for choosing Encircled!

Easy 30 day Returns

We understand that sometimes things don't quite work out. That's why we offer a full refund or exchange on new, unworn merchandise provided that we are notified within 30 days of receipt of the product except for final sale/markdown items which are non-returnable.

If within US/Canada, we offer flat rate pre-paid shipping labels that you can print and apply to your return packages.
The best!
Love my scrunchie! Also the fabric is amazing... might have to make something else out of it too!
Thank you so much for your review Sabrina, so happy that you love your scrunchie!
Fun Project
I had a lot of fun putting these headbands together. I appreciate the seamstresses (there must be a better non-gender word) who make the Encircled clothing as the remnants were a little tricky to work with. I found a much easier way to assemble than the written instructions provided, so one star off as I wrecked the first one beyond repair.
order was incomplete
well, I left multiple messages on voicemail but no one replied.
Hello Aisha, We are really sorry to hear this! Our customer love team has reached out to you regarding you order. Please do not hesitate to contact us if you have any other questions or queries :)
About Encircled

Certified B Corporation

We prioritize people and the planet over profit. Being a Certified B Corporation, we are one of the few apparel brands to achieve this in Canada.

Woman-owned, Women-operated

Proudly a woman-owned and operated business, based in Toronto, Canada. Encircled was created by Kristi Soomer in 2012.

Responsibly made in Canada

We work with local production partners in Canada. Many of which are family owned for generations to create each Encircled garment.
High quality, made locally
Effortless style, quality, comfort, ethics and (genuine) sustainability — we compromise nothing, so you don't have to either. Proudly one of a handful of Women-owned certified B Corporations that's made in Canada.