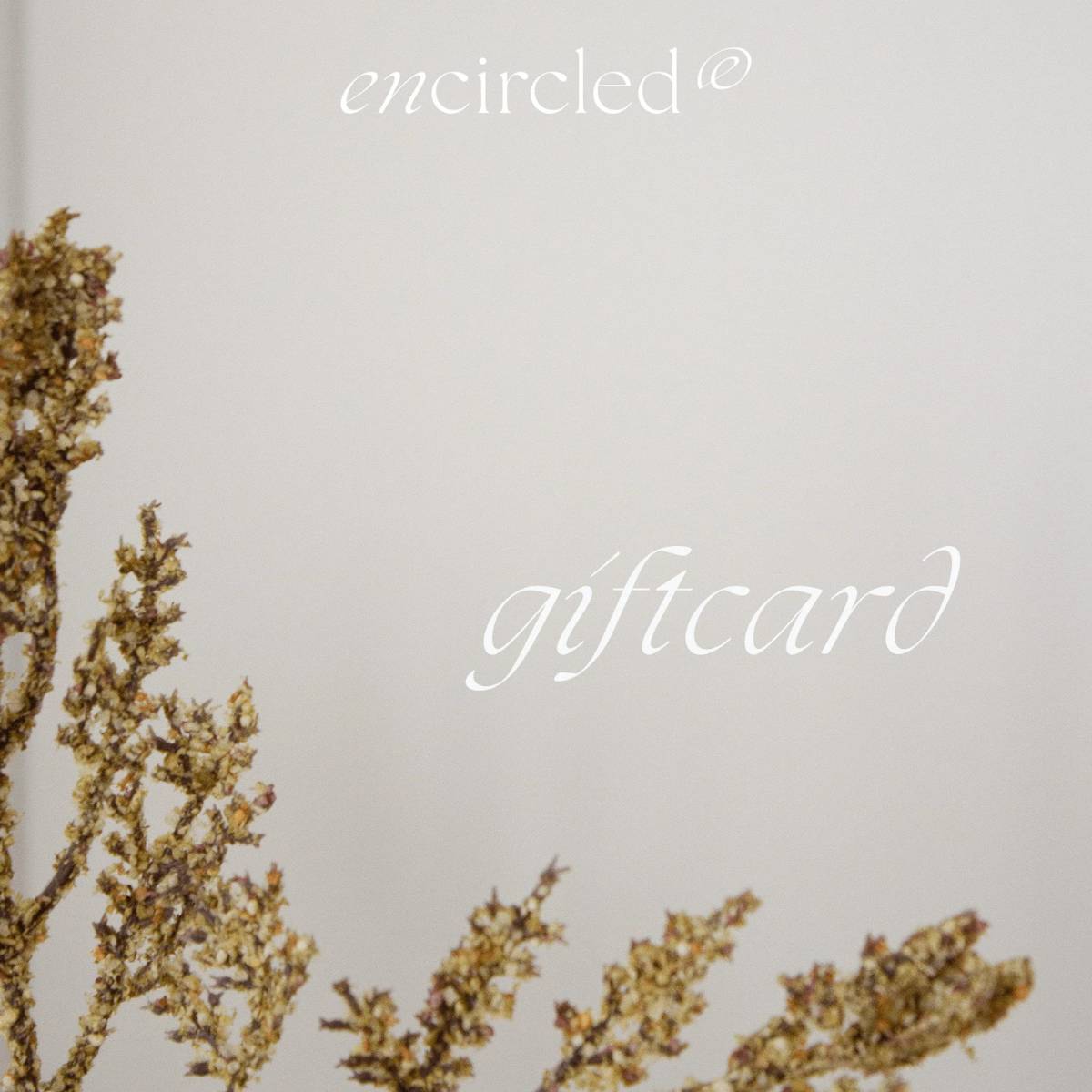 Description

Give the gift of a sustainable wardrobe and let them choose their forever pieces.

Looking for a last minute gift? Or a gift with zero carbon footprint? Encircled digital eGift Cards are the perfect option if you don't know the style or size of the person you're shopping for!

Gift cards can be sent immediately, or scheduled for a later date.

How to Setup your E-Gift Card:

Select the denomination of e-gift card you want to purchase.
Click "Send Gift Card", a pop-up will open.
In the pop-up, you can select a graphic for the gift card.
You can decide to send the gift card to yourself (we're not judging!) or someone else. Simply enter the correct information in the box.
Choose a delivery date - Send Now (sends immediately) or schedule for a later date
Enter a gift note to the receipient
Click "Send Card"
Gift card will be added to cart and you can either proceed to checkout or shop and checkout later!

Notes about E-Gift Cards:

Gift cards have no cash value and cannot be returned or exchanged.

Promo codes don't apply on gift card purchases.



It's a christmas gift.
Good colours and message.
Nice packaging
As far as gift cards go, this was certainly one of them.
Great gift box!
My sister introduced me to Encircled and I thought for her birthday, she has everything, why not give her a gift card from Encircled! I know she'll use it and find something that she loves!
Awesome
Great for my travel wardrobe.
Love this top!
This top is fantastic. Im considering getting a second one. Unlike a lot of multi-Way tops, this one truly does work as a multi-way and you can wear it with sleeves or not or get creative. I got it in black, but am considering buying another in a different color!
High quality, made locally
Effortless style, quality, comfort, ethics and (genuine) sustainability — we compromise nothing, so you don't have to either. Proudly one of a handful of Women-owned certified B Corporations that's made in Canada.