OUR FACTORIES
Quality matters to us, both in our clothes and in the lives of those who make them.
Our business was built on the concept of no compromises, and this extends to how and where our garments are created. We're passionate about creating exceptionally versatile and sustainable designs using local, small-scale, artisanal production and earth-friendly fabrics.

Partnering with factories near our studio helps ensure product excellence and that our skilled workers have a safe and happy work environment, feel respected and are paid a fair wage, well above the fashion industry average. In addition to following the high labour standards of the Province of Ontario, we have each factory sign our Ethical Code of Conduct checklist, exceeding what's required by law. Learn more here.

We advocate continuously for diversity and inclusion, both in and out of our business. We live our values and partner with those who do the same. Encircled spends at least 50% of non-labour expenses at local independent suppliers, which helps shrink our carbon footprint and grow our community.
MEET THE MAKERS
While our partners are local, they're among the world's best.
Sam & Sou from Jill-Of-All-Trades Studio
Our founder, Kristi Soomer has been working with Sam, Sou and their talented team since Encircled was just a baby. 

With a shared love of ethical and sustainable clothing, over 40+ years of skilled apparel manufacturing experience and a mutual appreciation for a Friends marathon, the Jill-Of-All-Trades Studio is an integral part of the Encircled family. 
LOCATION: Toronto, Ontario
WHAT'S MADE HERE: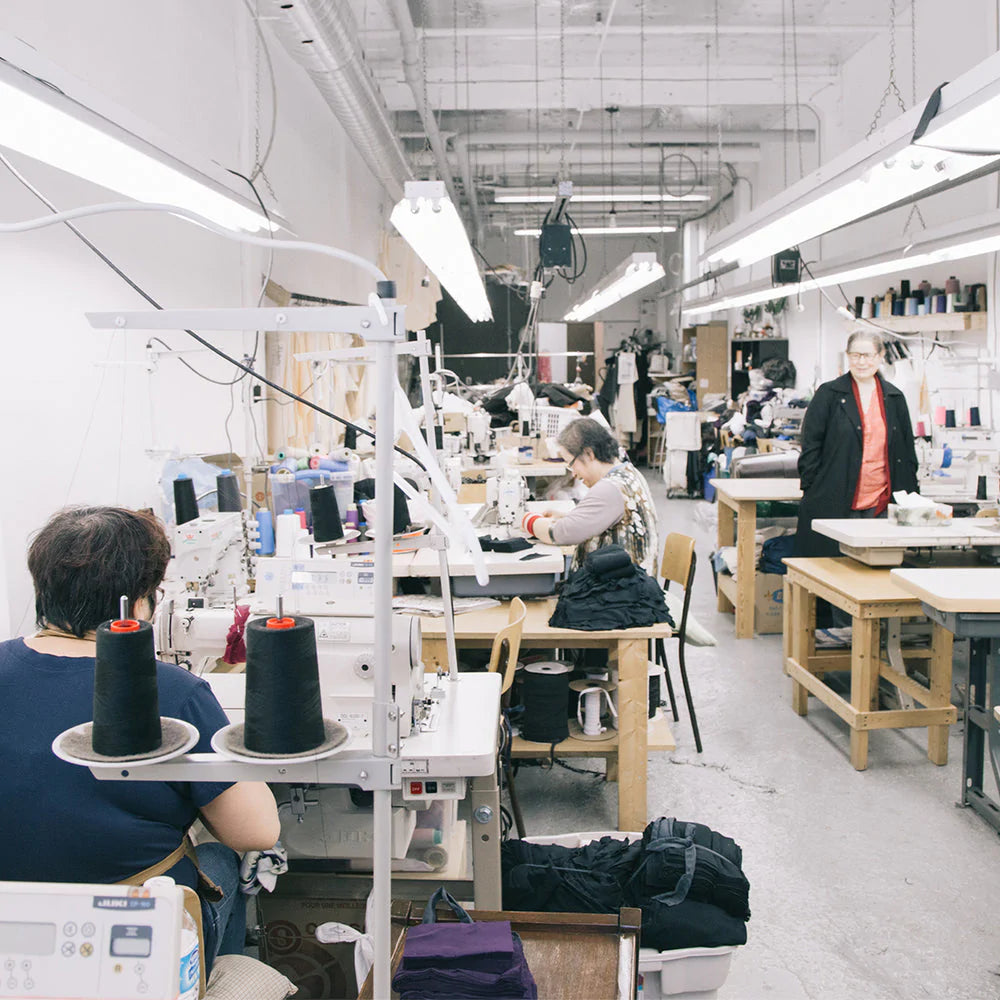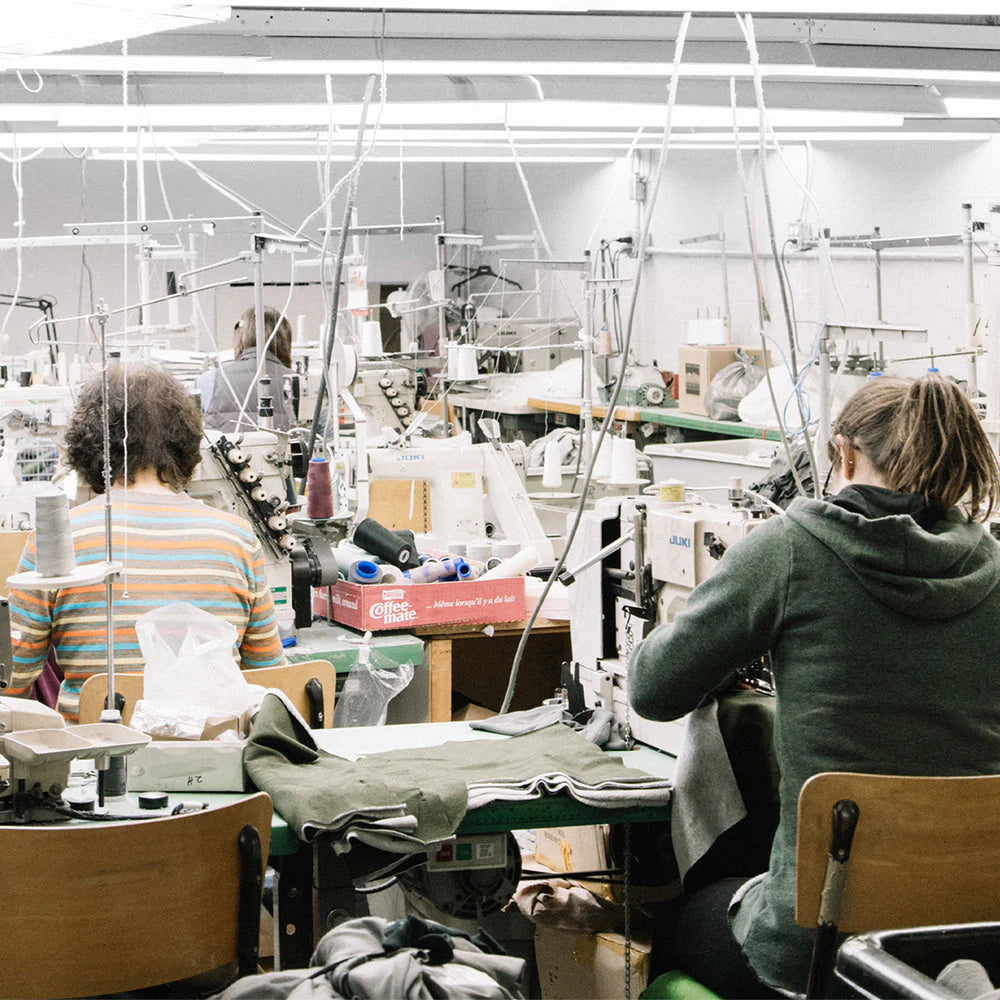 Nikki & Sherri from Core Basics Sewing Studio
Nikki, Sherri and her team are passionate, loyal and incredible at working with knitwear, modal bamboo and tencel fabrics. 

Home to the first ever Chrysalis Cardis, the Core Basics Sewing Studio holds a special place in our hearts. 
LOCATION: Toronto, Ontario
WHAT'S MADE HERE:
Charmain from The Accessories Sewing Studio
Eager to disrupt wasteful mass production in the fashion industry, Charmain set out to help small designers produce locally and sustainably. 

Talk about alignment. 

Like us, Charmain and her team love upcycling, repurposing and slowing down the pace of the fashion industry with thoughtful, innovative design. 

LOCATION: Toronto, Ontario
WHAT'S MADE HERE: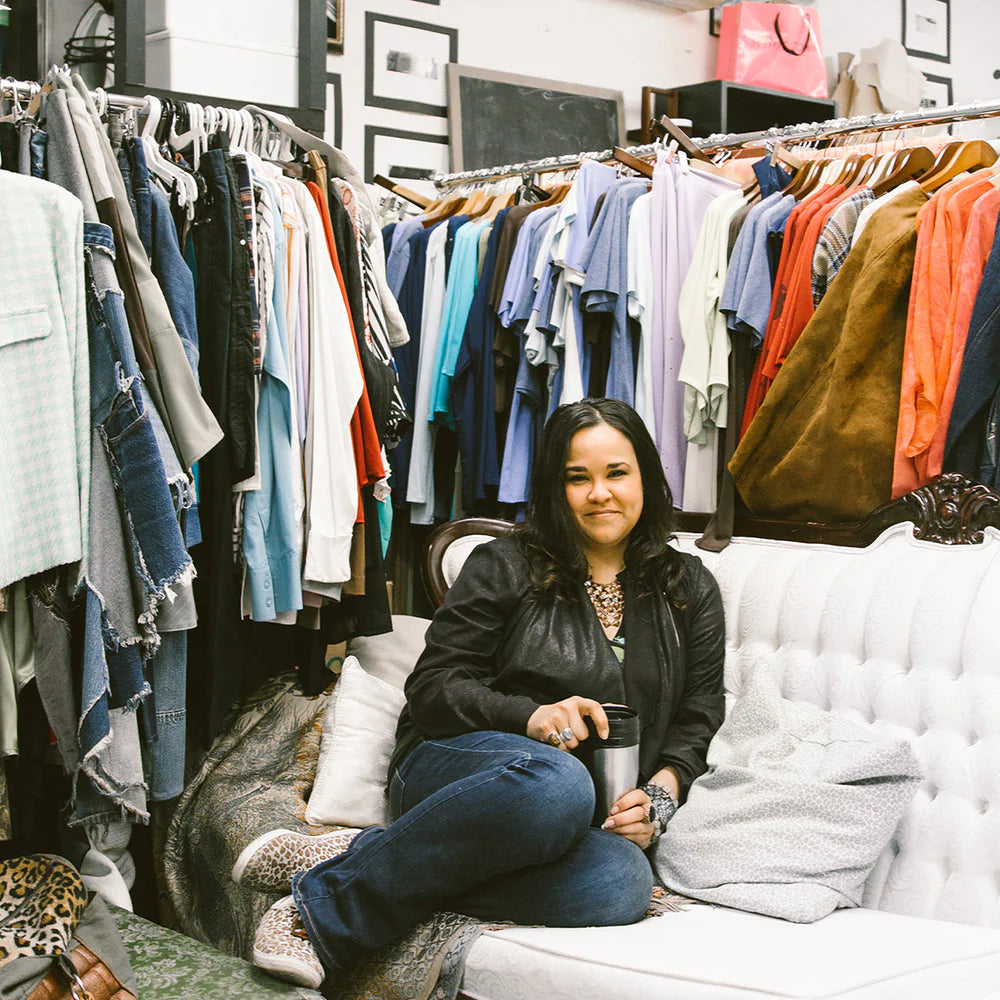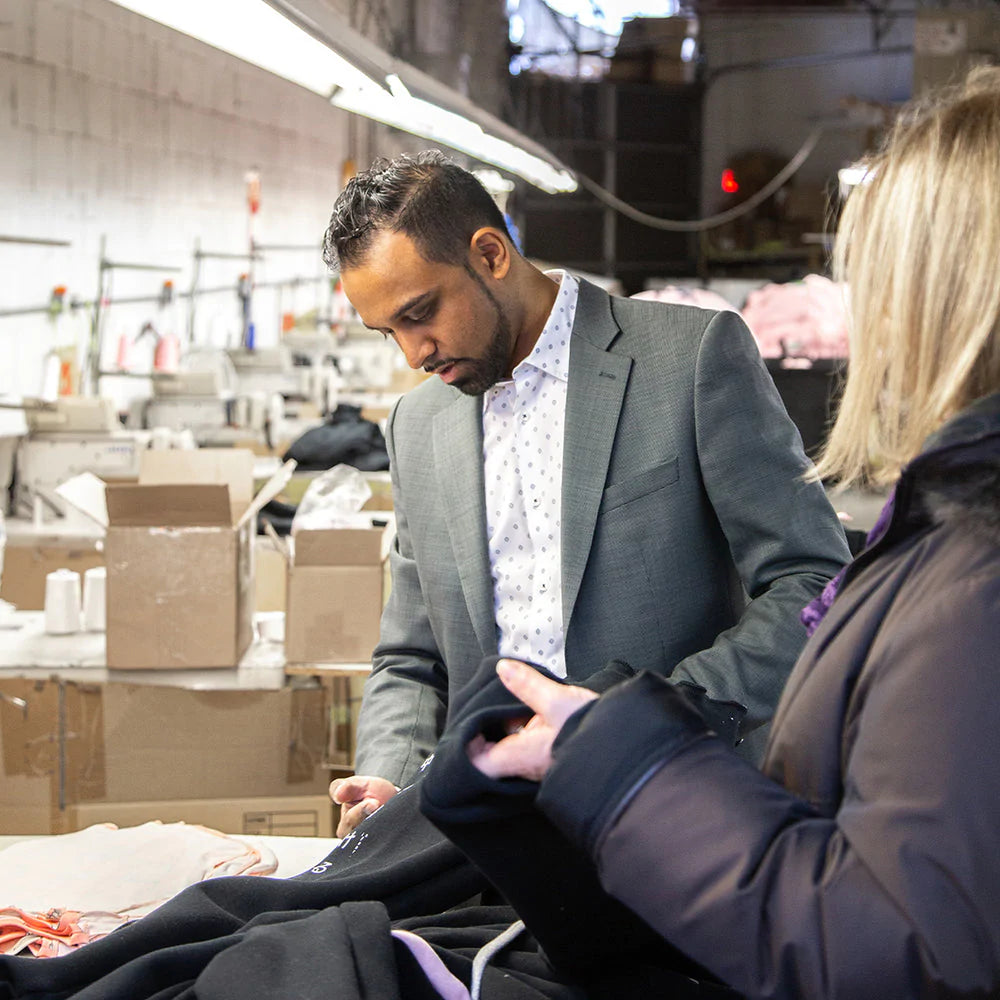 Ash from The Essentials Sewing Studio
Ash and his team share a love for Canadian made products, understanding the benefits to people and the planet. That's what attracted us to work with them (as well as their exceptional craftsmanship, attention to detail and rigorous quality standards). 
LOCATION: Toronto, Ontario
WHAT'S MADE HERE:
Mark from the Athleisure Studio
This is our go-to team for all of our leggings and activewear. 

They're gurus when it comes to comfort, fit and quality. 

Plus, they think it's perfectly acceptable to go out for brunch in yoga pants, even if you haven't and are not planning to do any yoga (something we can get behind). 
LOCATION: Toronto, Ontario
WHAT'S MADE HERE: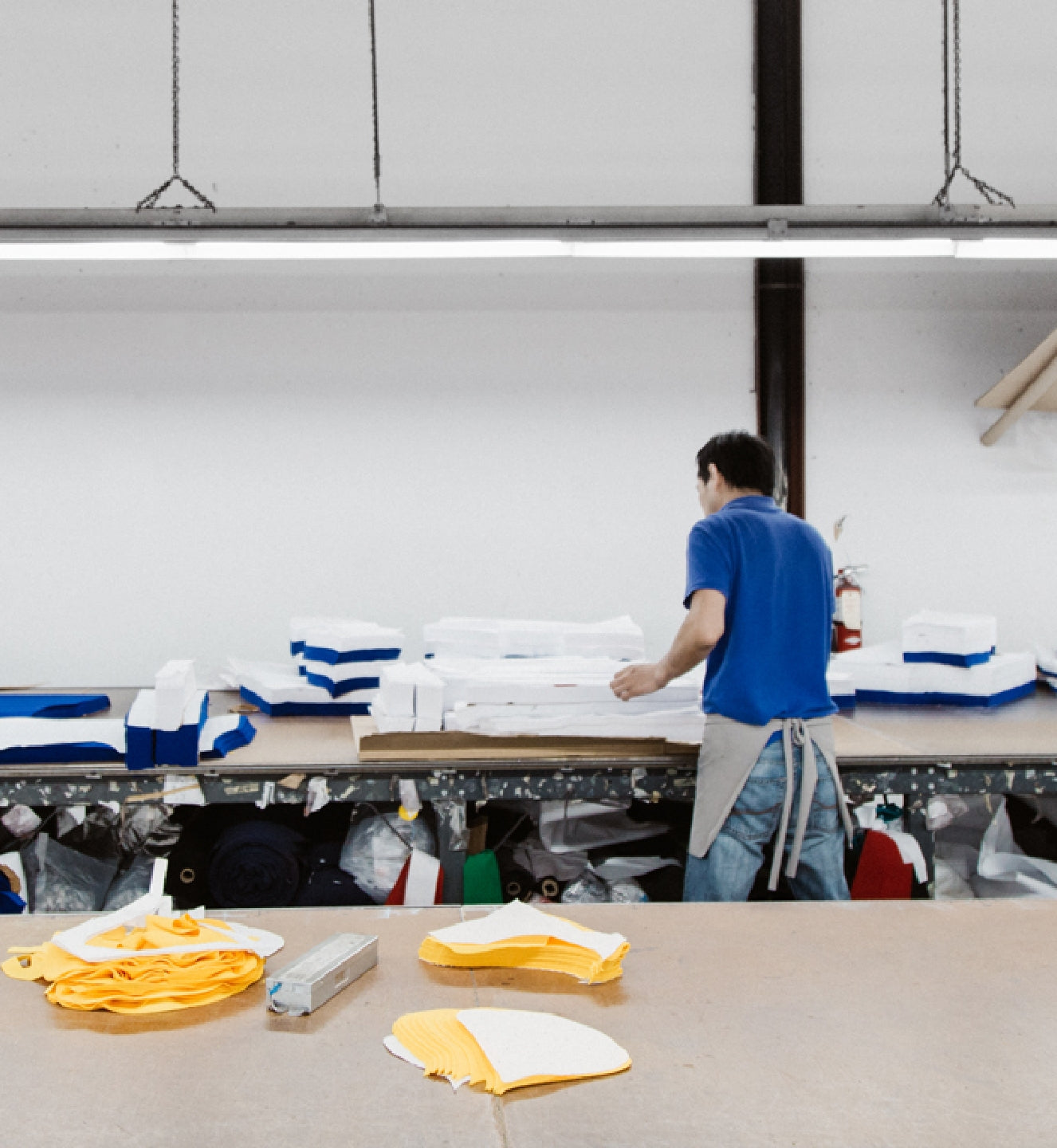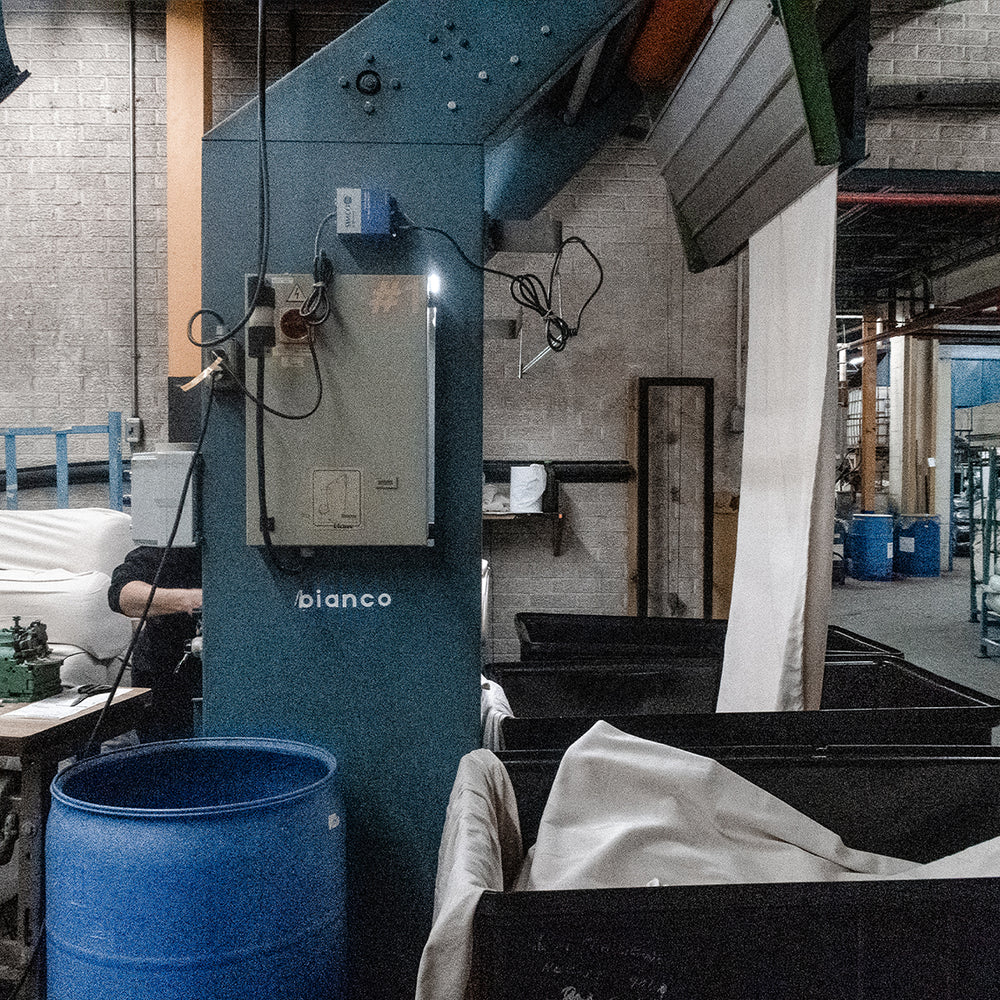 Igor from the Sustainable Knitter, and the Clean Dye House
We knit over 55% of our fabric locally, thanks to Igor and the team from Rosewell Studios. 

The craftsmanship, sustainability measures and pure love for what they do made Rosewell Studios an obvious extension of our team. 
LOCATION: Toronto, Ontario
WHAT'S MADE HERE:
Our MicroModal and Bamboo blend fabric that goes into best-selling leggings, jumpsuits and the Dressy Sweatpant.