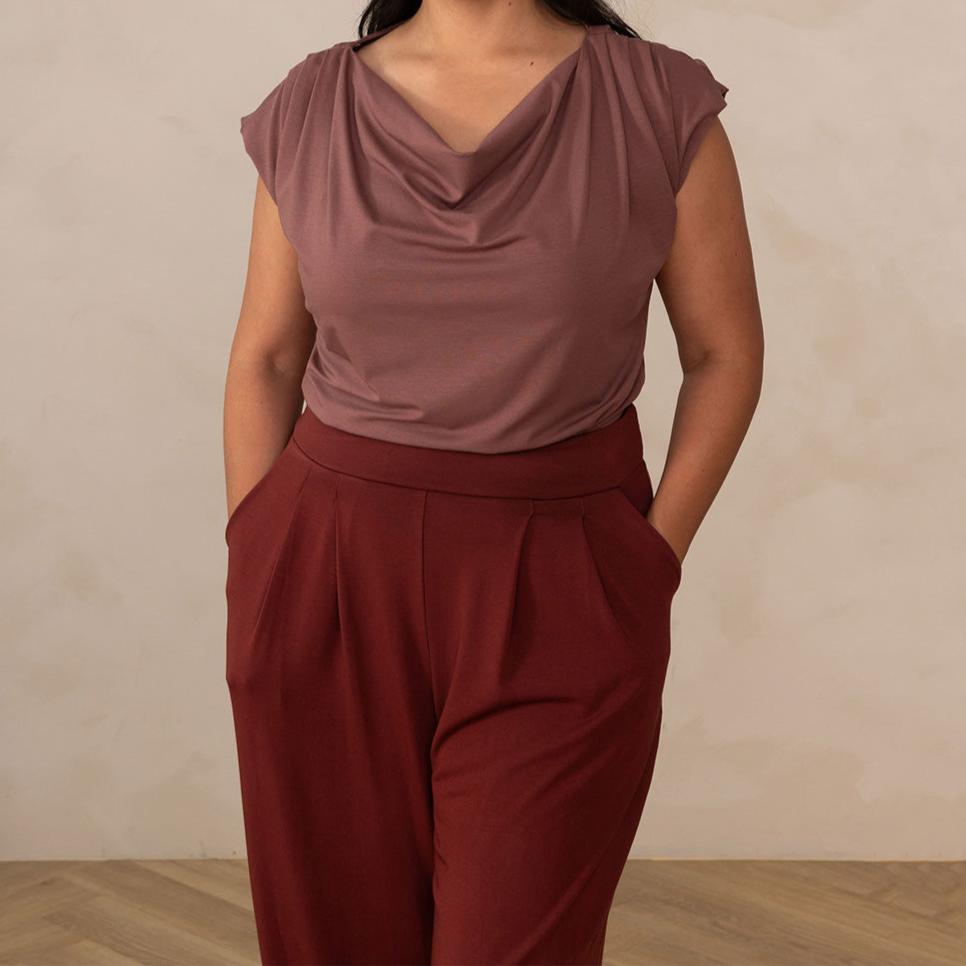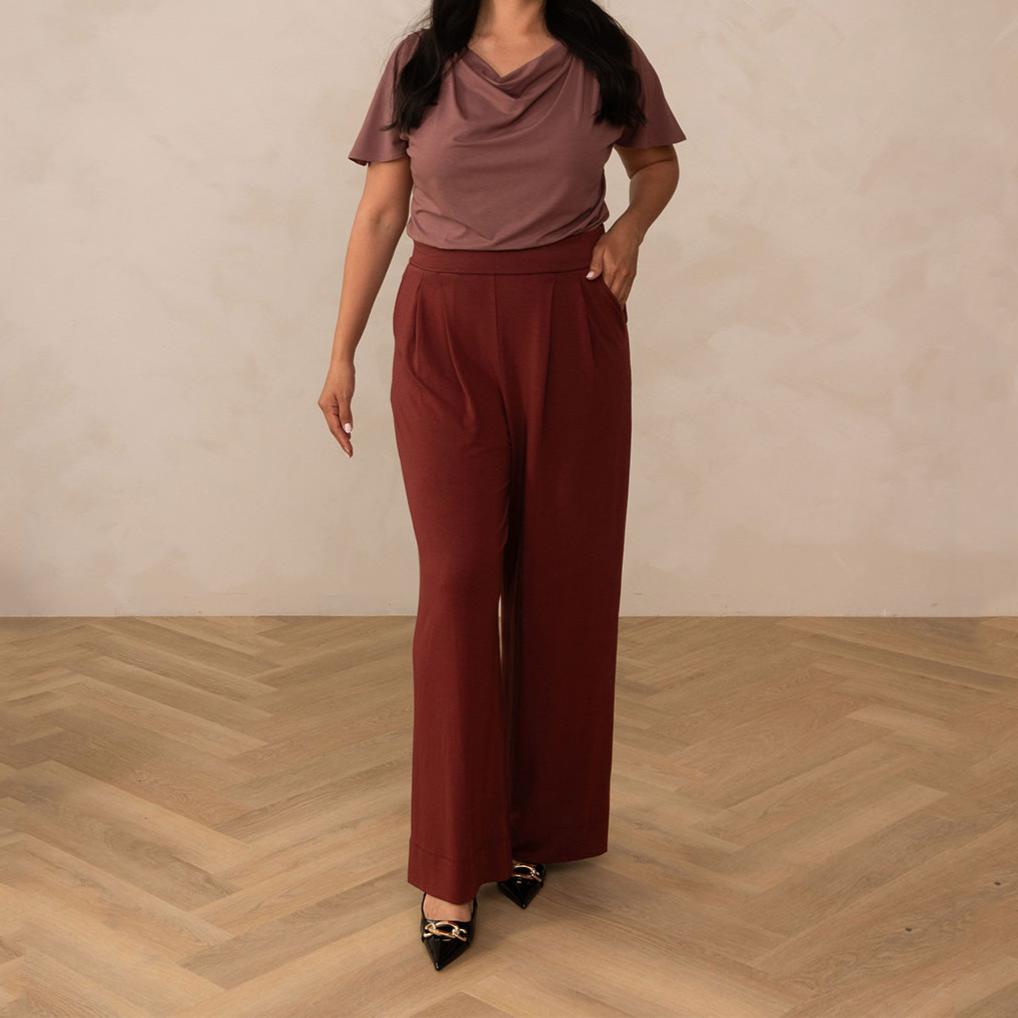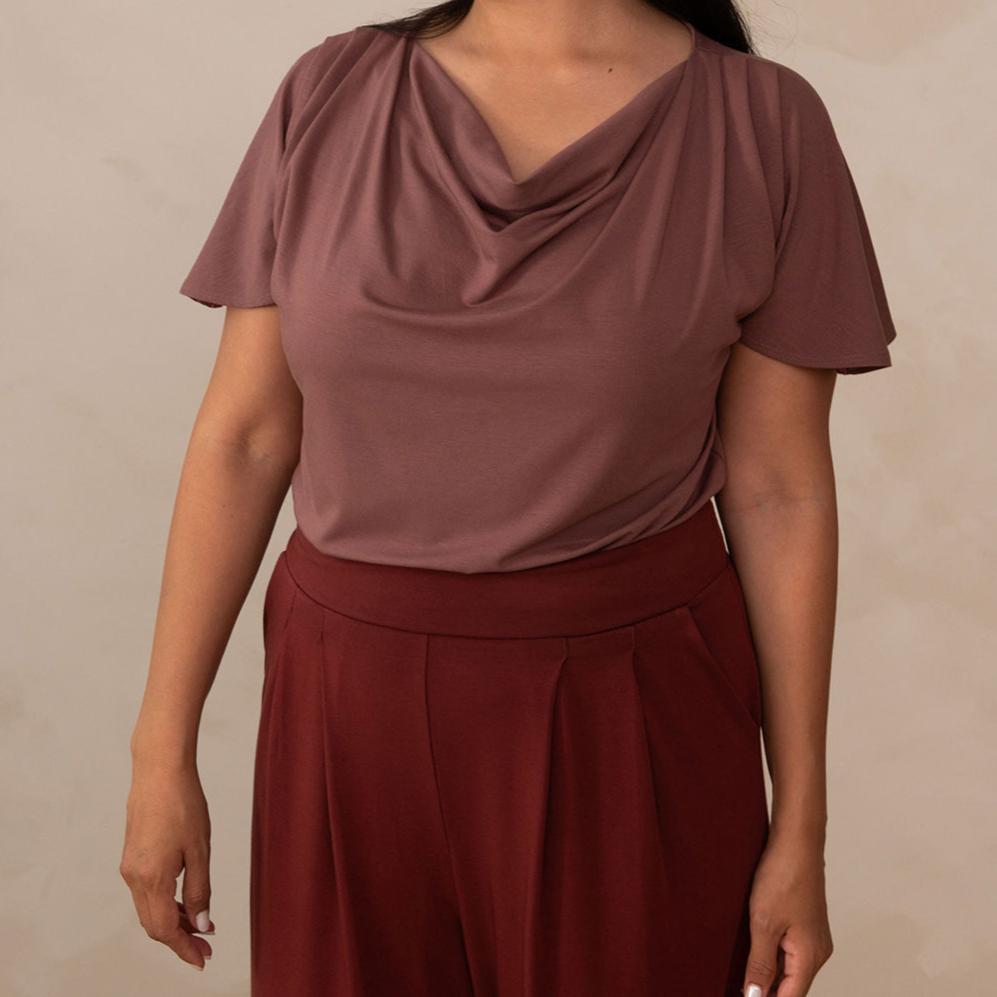 "....The plus size (3x) is flattering, the material is amazing, and the fit is on point. I love the versatility! "
- Brenda
Description

The epitome of effortlessness. A simple, yet elegant top that you can throw on with just about anything and look polished, put together and chic. With 8 completely different styling options, the Evolve Top has your back for any occasion.
 
Details
Fit
Fabric
Ethically-made in Toronto, Canada
Encircled is a certified B Corporation®
---
Free shipping on orders $225+
The Evolve Top
$157.00 USD
Regular price
About Encircled

Certified B Corporation

We prioritize people and the planet over profit. Being a Certified B Corporation, we are one of the few apparel brands to achieve this in Canada.

Woman-owned

Proudly a woman-owned and operated business, based in Toronto, Canada. Encircled was created by Kristi Soomer in 2012.

Responsibly Made in Canada

We work with local production partners in Canada. Many of which are family owned for generations to create each Encircled garment.
Love this clothing and a few other things...
First off I love the quality fabric. It hangs so well in all the pieces of clothing I have purchased from Encircled. I love the details and the thought that have gone into these pieces and the fact that they all work so well together. I have been on a mission to simplify my wardrobe and it's amazingly easy to look put together and smart now. I have fewer pieces which are of much better quality, with a lot less stress plus I'm supporting a woman led, Canadian company. That ticks all of the boxes for me. Yay!
Work staple
This top has fast become a work staple for me. The plus size (3x) is flattering, the material is amazing, and the fit is on point. I love the versatility! The tank style is a little awkward with the 'wrap' of the sleeve, wish there was a simple less bulky snap solution to that.
Now please expand the comfy dress shirt to extended sizes too!
Exactly my style!
I really liked it, I think it's cool that I can adjust it slightly for a different look. Took it on a cruise! perfect travel top. I bought an XL . Fit perfect around waist but top was a little looser. Made me conscious of cleavage and bra straps in casual settings. But I love the drapey style.
Comfortable and Gorgeous!
I just love this top! The fabric is soft and comfortable and the cut is flattering. After purchasing, I saw notes in the reviews that it tends to fit big and I had been thinking the same. For my next one, I might try one size down, but I am still very happy with the results of buying per the sizing guide. I wish it came with a card explaining the 8 options! It was easy to figure out 4 of them and I can see how 2 others look in the online photos, but I have no clue for the other 2, and it would be helpful to have instructions. The top washes beautifully (I put in in the machine on delicate and then hang to dry - no wrinkles). I think I could easily own a few of these as staples in my summer wardrobe!
BE A #VERSATILEMAVEN
AS SEEN IN
I consistently rave about the fabric that Encircled uses for its products, and The Dressy Sweats are no exception. Honestly…I could LIVE in these pants...
Jessica / TheBelleVoyage.com
The fabric is so soft. I'm not exaggerating when I say that these are the most comfortable pants I've ever worn.
Nicole / OhMother.ca
These really are the perfect go-to pants to dress up or down.
Jill / SuttonAndGrove.com
the
evolve top
With 8 completely different styling options, the Evolve Top has your back for any occasion.
The Evolve Top FAQs
What size should I choose?

We recommend sticking with your typical size. But if in between two sizes, size down.
What's the difference between the Tencel and Modal fabric?

The Modal fabric is knit and dyed locally in Toronto. It's super-soft, and has a slight sheen to it. It's a mid-weight, smooth fabric.

The Tencel fabric is more structured compared to the Modal, while still offering an ultra-soft and stretchy feel. This fabric will hold its gorgeous drapey shape all day long.
Why is the Evolve Top so expensive?

At Encircled, we believe in investing in quality over quantity in your wardrobe. The Dressy Sweatpants are just that. The fabric is sustainably-sourced, and locally knit and dyed. This is a super premium fabric - not your average 'sweatpant' fabric. The pants are also incredibly well-made by fairly paid sewing teams who are local to Encircled. We're proudly 100% made in Toronto, Canada. Lastly, the Dressy Sweatpants are timeless so they'll last for years to come in your capsule wardrobe. If you think of your average cost per wear, the Dressy Sweatpants will seem like a steal.
How do I care for my Evolve Top?

We recommend gentle wash, cold water with an eco-friendly, mild and fragrance-free detergent. Hang to dry. If they wrinkle, we recommend using a steamer, or an iron between a towel.
Do you offer returns?

Yes, we have 30-day returns on non-final sale merchandise. Details here.
How can I figure out how to wear all the looks?

We have a detailed blog post on how to do each style here
make it a
carry-on

kit

Pair it with the Dressy Sweatpant and The Chrysalis Cardi and you'll be ready to travel carry-on only.
1 top, multiple possibilities
Discover the 8+ ways of wearing the evolve top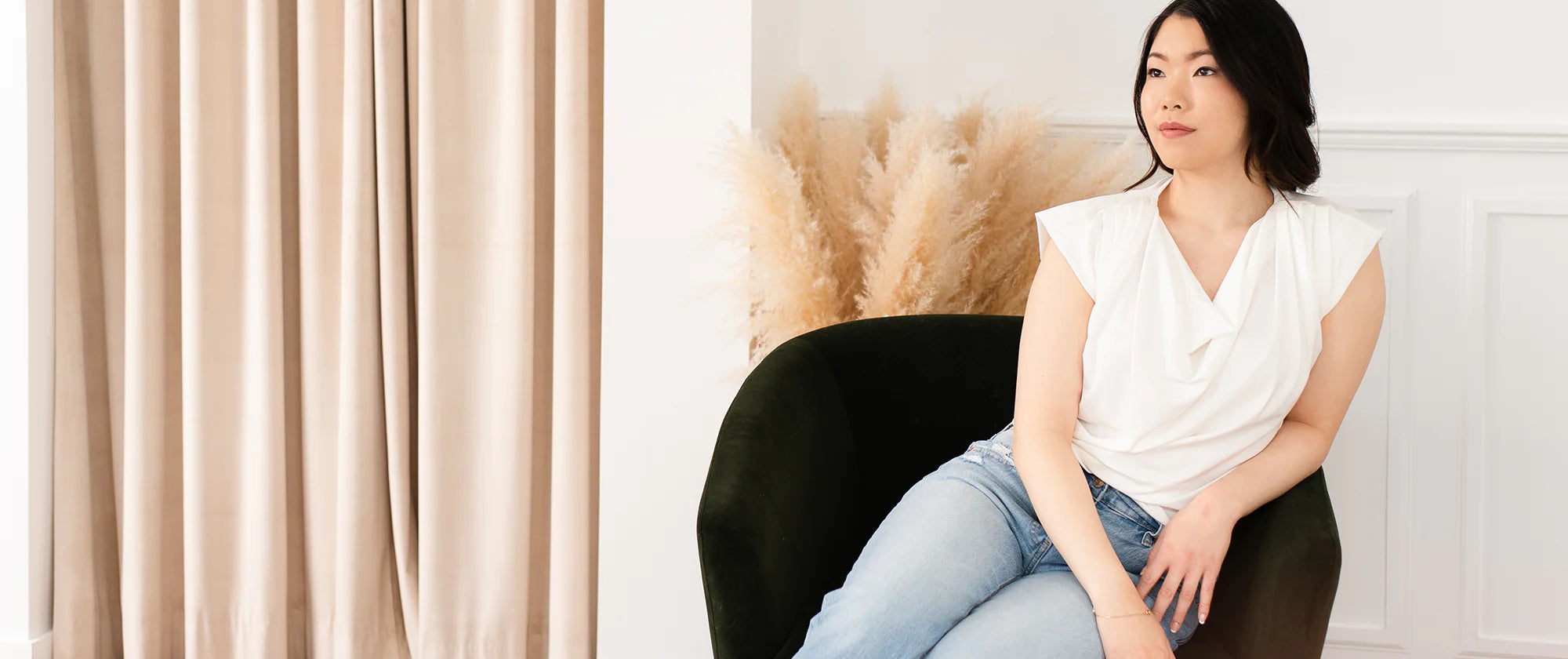 high-quality, made-locally
Effortless style, quality, comfort, ethics and (genuine) sustainability — we compromise nothing, so you don't have to either. Proudly one of a handful of Women-owned certified B Corporations that's made in Canada.
easy, stress-free returns
Not that you'll be returning these. Trust us. But if you do happen to get the wrong size, it's no biggie. Send back your items within 30 days to receive an exchange or refund, hassle free.
confused about fit?
Message us at contact@encircled.ca and we will be happy to help you